Share¶
It is possible to share with other users either a whole dashboard, or a single plot/table.
All shared objects visible to the user can be seen by clicking on the "All Shares" button on the top bar.
Dashboard¶
To share a dashboard, use the fifth button from the right on the top bar. A window with two links will appear: the first one is to see the dashboard a self-standing page, the second one to embed it.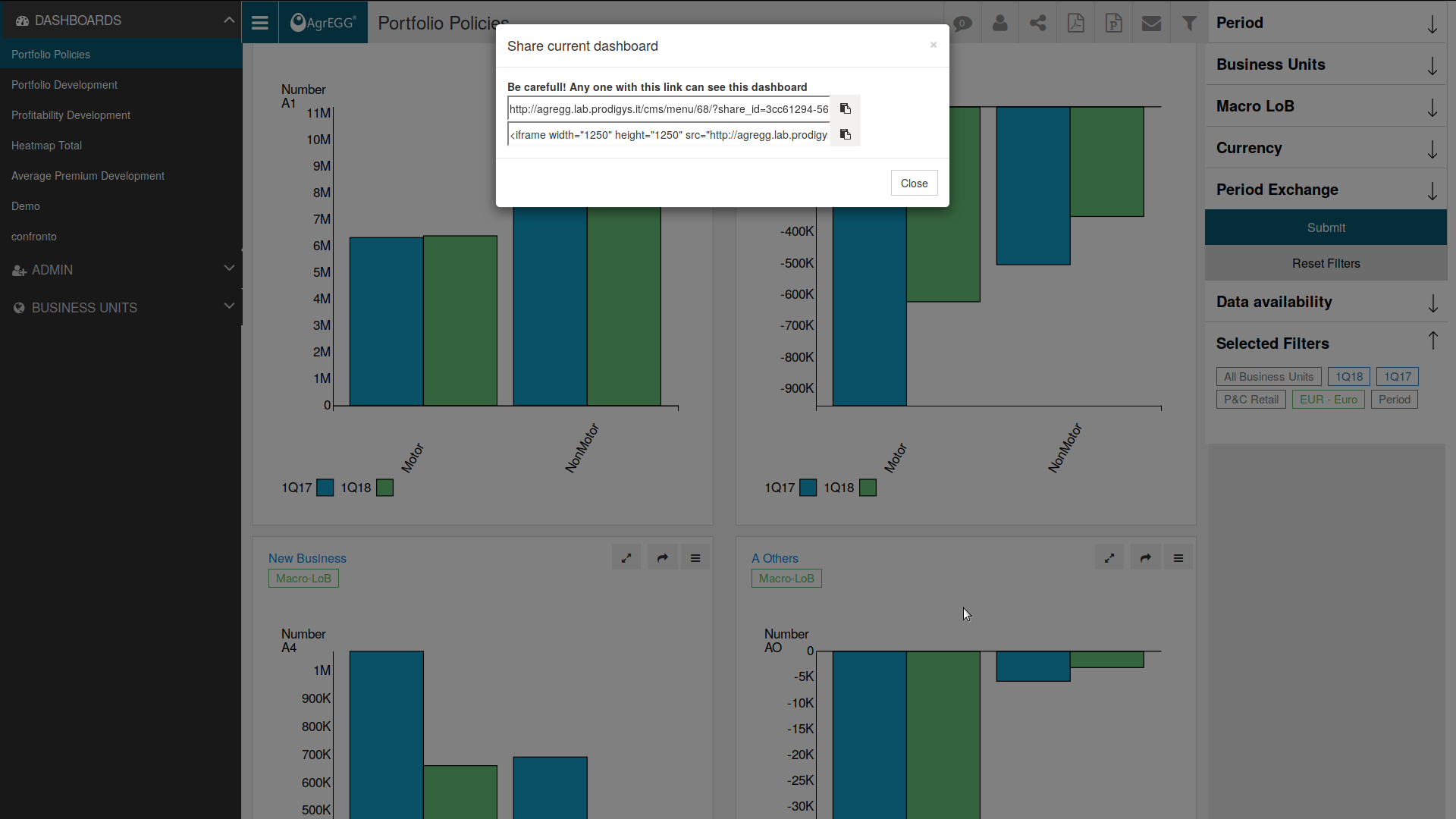 Embedding in an external website
Using the second link of the share window, it is possible to embed AgrEGG reports into public websites.
Pasting the link into the html of an external website will show the content of the chosen dashboard/report as an iframe.
It is not required to login into AgrEGG to visualize a shared report; however, everyone having the (automatically randomly generated) link will be able to view the report. To avoid this drawback, it is also possible to set the share permissions to force the user to login to AgrEGG to view the embedded report; this best works with single sign-on when logging with the company account.
Plot or table¶
To share a single plot or table, click the arrow button on top of it.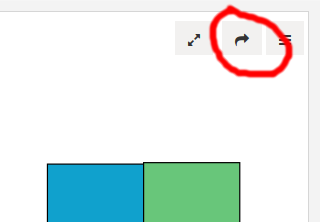 After clicking OK, you will be prompted to enter the title, the "from who" and the users you want it to share with, plus an optional comment.