Share¶
It is possible to share with other users either a whole dashboard, or a single plot/table.
All shared objects visible to the user can be seen by clicking on the "All Shares" button on the top bar.
Dashboard¶
To share a dashboard, use the fifth button from the right on the top bar. A window with two links will appear: the first one is to see the dashboard a self-standing page, the second one to embed it.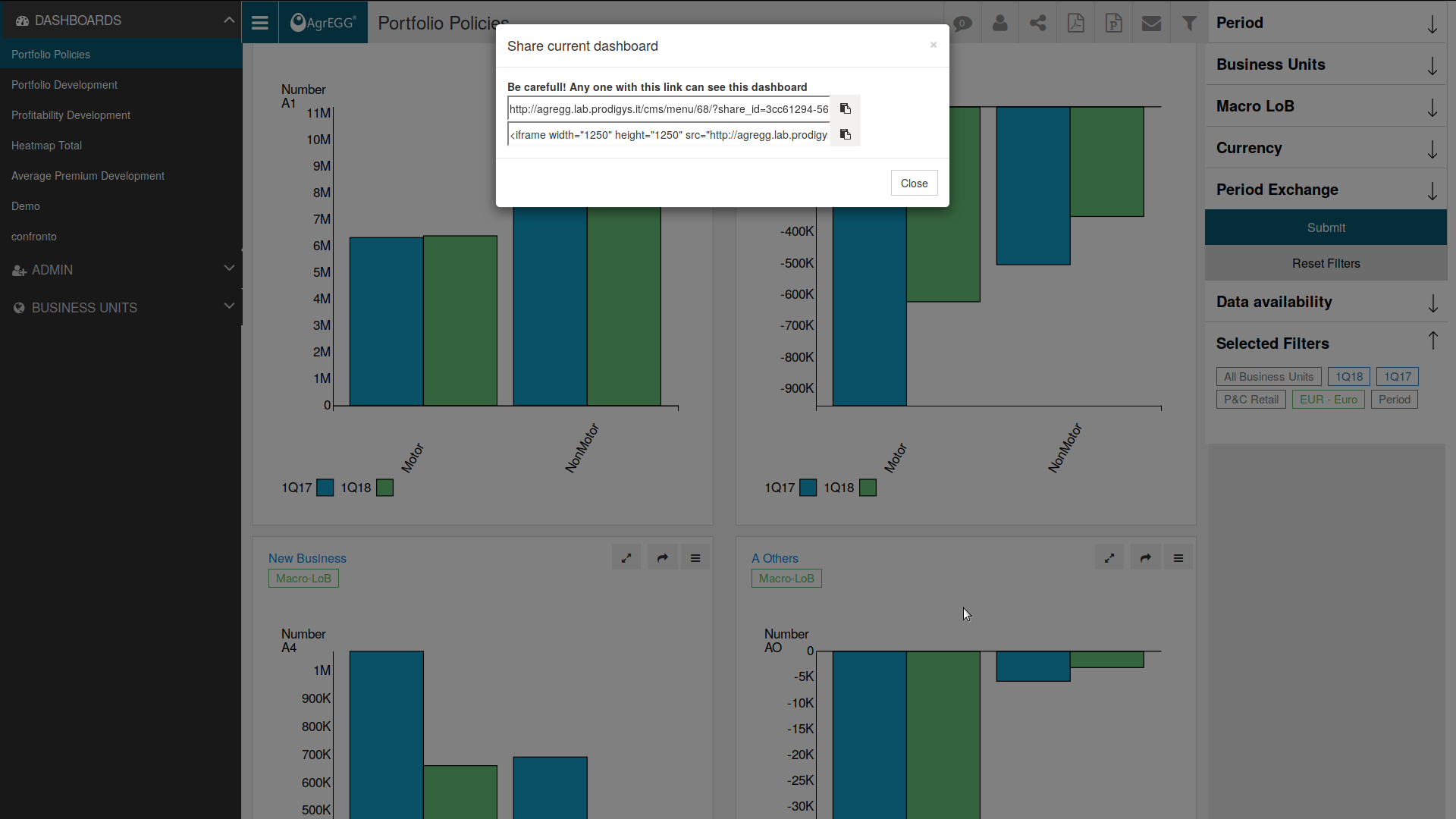 Plot or table¶
To share a single plot or table, click the arrow button on top of it.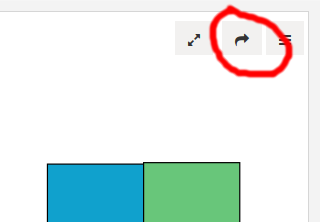 After clicking OK, you will be prompted to enter the title, the "from who" and the users you want it to share with, plus an optional comment.