Dashboards¶
The core element of AgrEGG is the dashboard, where all data are shown to the end user.
So, first of all, one has to create a dashboard.
Dashboard creation¶
In the left menu select ADMIN->Dashboards->Dashboards: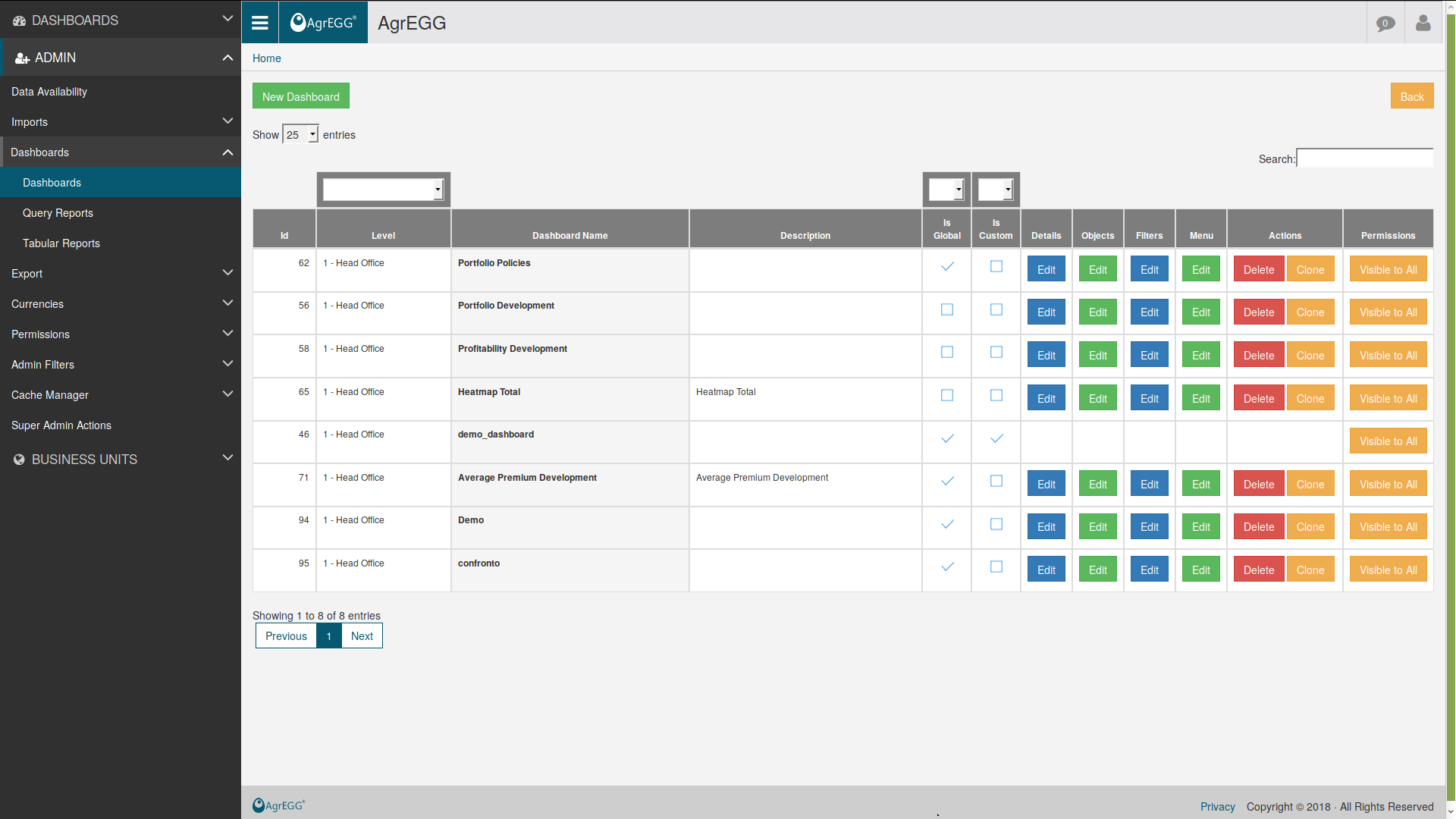 Select an entry by clicking EDIT in Details, Objects, Filters or Menu to modify an existing one, or create a new one with "New Dashboard".